Issuing a Digital Badge
Preview
Explanation
Now that you have your badge ideas and have created a badge, time to put that badge someplace and award it to people.  This section requires a little bit of technical effort.  Nothing too horrible, but you might have to climb a learning curve a little. Basically we are going upload your badge to a website, where it will live, and then award it to someone.  I always send the first badge to myself first to make sure it is working well before awarding it to a group of students, etc.
Assignment
Explore the resources below and decide on which badging platform you would like to use.  Credly is the one I use.
Create your account with your badge issuing platform.
Create at least three different badges.
Upload all of the badges you created earlier to your THI Online Response box.
Frustration Alert
This part of the course is likely the most technical.  You are charged with heading to a new site and figuring out how their system works and how you can use it to award badges to groups of people.   I find most of these sites are fairly well put together and after working with them for a while, things usually make sense.  Stay in touch if you need some help though.
Resources
Dec 27, 2014 - credly.com -

56

is the universal way to recognize, share and celebrate achievement in any setting. Give and earn credit, credentials, or digital badges that matter.
Dec 27, 2014 - badg.us -

59

Easy way to make badges. I worry about reliability as this site has gone down multiple times and it takes a long time for the Mozilla team to fix it.
Dec 27, 2014 - badgeos.org -

54
A nice, Wordpress plugin that can automate the distribution of badges.
Dec 27, 2014 - openbadgefactory.com -

60
Open Badge Factory is a cloud platform that provides the tools your organization needs to implement a meaningful and sustainable Open badges system. Be successful with your badges!
Dec 27, 2014 - achievery.com -

45

Achievery provides a customizable and secure digital credential and badge platform, compatible with the Open Standards, and easily integrated with your existing learning platform and curricula. Achievery supports the development of systems exclusively for competency-based schools, colleges, and innovative learning models, that are looking for a better way to recognize, verify, and connect the real skills of their students.
Dec 27, 2014 - openbadges.me -

57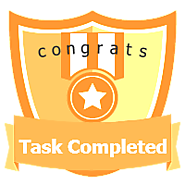 Create exciting graphics for your Mozilla Open Badges with this badge designer tool from MyKnowledgeMap. Use it online or integrate with your own tools using our public API.
Dec 27, 2014 - badgelist.com -

52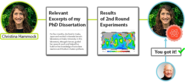 Self contained badging system
Dec 28, 2014 - classbadges.com -

42

A nice site for creating a self contained badging program with your students.  Does not link into Mozilla Open Badge program.  Maybe someday it will.
Dec 29, 2014 - macfound.org -

46

Press releases from MacArthur Foundation on Digital Badges
10
A Short Story About Open Badges
Dec 29, 2014 - youtube.com -

61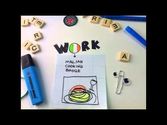 I created a short animation with my smartphone (and many postits;)) to tell the story of @openbadges and why they are so awesome. Mad props to Emily Goligosk...
Dec 30, 2014 - badgealliance.org -

55

Badge Alliance works as an advocacy group for the spreading of digital badges
Jan 11, 2015 - youtube.com -

54

Share your videos with friends, family, and the world
Jan 11, 2015 - thenounproject.com -

50

Creating, Sharing and Celebrating the World's Visual Language.
Feb 01, 2015 - openbadges.tumblr.com -

43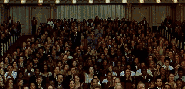 Until we have flawless integration methods for displaying your Open Badges on your various social media and networking profiles, we will try our best to share with you any "long-cuts" to getting your...
Feb 18, 2015 - digitalpromise.org -

43

Feb 22, 2015 - wiki.badgealliance.org -

44