Explanation
As you may know, Twitter allows you to send a very short (140 character) messages out to all of your followers.  The more followers you have, the more people you reach.   While having many followers is better than having less followers, it is not necessarily a formula for success. Rather, it is the quality of your followers that really determines how helpful Twitter is for you.
When I say quality, I don't really mean how smart or good looking they are.  I mean are they members of a tribe of people that care about what you care about?  For me, my Twitter followers (and those I follow) mostly fall into two communities: Tech teachers and autism. I know that when I share something, it is going to people that care about what I am sharing.  While that is totally awesome, what is even more awesome is that I can reach out for help to this group and know, because they are members of the same tribe, that they will help me.
For me this means tech ideas, lesson ideas, job contacts, autism therapies, etc.
Would I like to have 30,000 followers.  Oh yeah!  But I really should do it in a way that ensures quality.
In the end, it is really a competition for attention. Members of your tribe(s), whoever that might be, are more likely to look up and care when you say or ask for something.
Assignment
If you don't have a Twitter account, be sure to set one up.
Read through some/all of the resources below.
In the comments section below, list 1-3 goals you have for using Twitter. In other words, what is your mission?  Why would you want to spend your valuable time on something people use to announce what they had for breakfast?

Open a Word or Pages document

Write a 250 word, or more, reflection on taking your Twitter account to the next level.
Possible items to discuss:

One or more ways you can put Twitter to better use
Quality v. quantity of followers
What is there to talk about with all the followers anyway?
Is a TweetChat for you?
Frustration Alert
But I want more followers!  As we learned in the Generation Like lesson, having more followers makes us feel good.  A fast way to increase the number of followers you have is to follow more people.  Many people will auto follow you back.  While that increases your numbers, we still face the quality issue.   Do these people really care about what you have to offer and/or want to join your tribe?
Resources
Twitter Tools and Tips for Teachers and Educators
Jan 19, 2015 - tweetchat.com -

19

is where the world comes to chat. A Twitter chat platform which allows users to participate in real-time hashtag conversations, visit and share their favorite tweets from conversations via FavePages and create & publish stories around their favorite tweets via FavePage Stories.
Jan 19, 2015 - bufferapp.com -

20

Buffer makes it super easy to share any page you're reading. Keep your Buffer topped up and we automagically share them for you through the day.
Jan 19, 2015 - socialoomph.com -

20

Boost your social media productivity -- it doesn't have to be a manual time-consuming process! Twitter, Facebook (profiles, pages, and groups), LinkedIn (profiles, groups, and company pages), RSS feeds, blogs, Plurk, and App.net! Easily schedule updates, find quality people to follow, and monitor social media activity! Join hundreds of thousands of satisfied users today!
Jan 19, 2015 - pbs.org -

20

FRONTLINE explores how the perennial teen quest for identity and connection has migrated to social media – and how big brands are increasingly co-opting young consumers' digital
Jan 19, 2015 - hootsuite.com -

18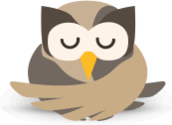 Schedule Tweets and other social media via a simple interface.
Jan 19, 2015 - about.twitter.com -

24
Create a custom Twitter experience.
Organize and build custom timelines, keep track of lists, searches, activity and more—all in one interface.
Find exactly what you're looking for.
Create searches to track topics, events and hashtags. Refine the results with filters.
Manage multiple accounts.
Tweet, monitor and follow new accounts from all—or just one of your accounts.
Jan 19, 2015 - blog.bufferapp.com -

23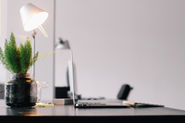 A complete list of advanced Twitter tips – techniques and strategies for getting the most out of Twitter.
Jan 19, 2015 - mashable.com -

18

witter is a social network used by millions of people, and thousands more are signing up every day to send short messages to groups of friends. But where's the user manual for Twitter? Where do new Twitter users go to learn about Tweeting, retweets, hashtags and customizing your Twitter profile? Where do you go if you want to know all about building a community on Twitter, or using Twitter for business? How can you find advanced tools for using Twitter on your phone or your desktop? To answer all these questions and more, we've assembled The Twitter Guide Book, a complete collection of resources for mastering Twitter. Happy Tweeting!"
Jan 19, 2015 - socialmediaexaminer.com -

22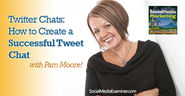 Are you familiar with Twitter chats?Wondering how Twitter chats can help market your business?To learn more about Twitter chats and what they can mean for your business, I interview Pam Moore for this episode of the Social Media Marketing podcast. More About This ShowThe Social Media
Jan 19, 2015 - socialmediaexaminer.com -

21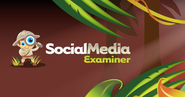 Are you struggling to grow your Twitter following?Do you want more people to see your updates?If you're a small business, it can take a while to build up your Twitter followers and that can be frustrating. You may wonder how other companies grow quickly and how you can replicate their s
Jan 19, 2015 - socialmediaexaminer.com -

24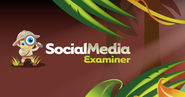 Is Twitter working for your business?Are you looking to grow a larger and more relevant Twitter following?This article will show you four actionable steps you can take to improve your Twitter experience. Why Twitter Is Not Just a Numbers Game Many brands, businesses and marketers have alre
Upload Your Work
If you registered for this course via the THI website, please submit your assignments via the THI portal here.  Questions?  Email Michael right away.